2018 Critical Mass Top 200 Finalist!
WINNER! Best in Show Award
Colorado Photographic Arts Center
The 2018 CPAC Members' show was juried by Paula Tognarelli, the Executive Director and Curator at the Griffin Museum of Photography. Located in Winchester outside Boston, Massachusetts, the Griffin is a nonprofit photography museum whose mission is to promote an appreciation of photographic art and a broader understanding of its visual, emotional and social impact. The museum houses 3 galleries and maintains 3 satellite gallery spaces and several virtual on-line galleries as well.
Ms. Tognarelli is responsible for producing over 54 exhibitions a year at the Griffin and its surrounding satellite and online gallery spaces. She holds an MS in Arts Administration from Boston University, a BA from Regis College, is a graduate of the New England School of Photography, and is a candidate for her Masters in Education at Lesley University.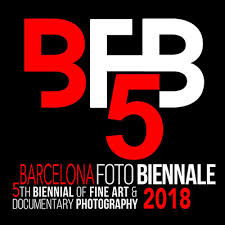 Barcelona Biennale Exhibition Finalist
Six pieces from my portfolio, "Nothing Comes From Nothing" were selected for exhibition at this year's Barcelona Biennale opening in October.
The exhibit will be on display in Barcelona, Spain, for the month of October,
In this edition 405 photographers from 52 countries participated in the Award submitting 4410 images.
Rfotofolio Interview | May 2018
Rfotofolio was founded to give photographers access to a larger audience, and to educate the viewing public about the diversity found in photography through our sites, exhibitions, interviews, and articles.
11th Annual Pollux Awards Winner Honorable Mention Award
Selected images from my portfolio, "Nothing Comes From Nothing" have been awarded with "Honorable Mention" in the abstract category in the 11th Annual Pollux Awards..
In June 2009, the Worldwide Photography Gala Awards (now renamed as The Gala Awards or simply TGA) was incorporated launching an international competition for professional and amateur photographers.
Since then, TGA has provided juried competitions for professionals and amateur photographers from around the world to compete in five awards and selected thematic contests offering artists opportunities for awards and competitions. The four Awards are the Pollux Award, The Jacob Riis Editorial and Documentary Award; The Julia Margaret Cameron Award for women photographers, the Charles Dodgson Black & White Award, and the Robert Cornelius Portraits Award. The Gala Awards also organize thematic competitions, such as The Urban & Rural Landscape Competition, and the Street Photography Competition.
Winner EMERGE Award
Midwest Center for Photography
This is the fourth year of the EMERGE competition. This fellowship opportunity is geared toward photographers looking to launch their art careers through the exposure of exhibition.
The Center Gallery is located at the Midwest Center for Photography In Wichita, Kansas. Center Gallery opened in 2008 in Wichita's Douglas Design District and is now located in the Museums on the River District, in the heartland of the United States. We are dedicated to the creative exploration of the medium of photography.